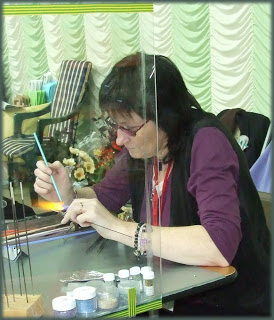 Today is both a happy and a sad day.
Happy because we moved here 4 years ago today, and sad because it is 6 months since I lost my little cat 🙁
I've been busy – made a couple of cute frog beads, sorted out the pond leak (I think) then went through another three boxes from the loft and found all our competition stuff from when we used to rally. Definite trip down memory lane!
I'm going to be busy teaching this week with 3 new students then Hatfield Bead Fair on Sunday where I'll be demoing.